5 Black Modern Icons You Need To Know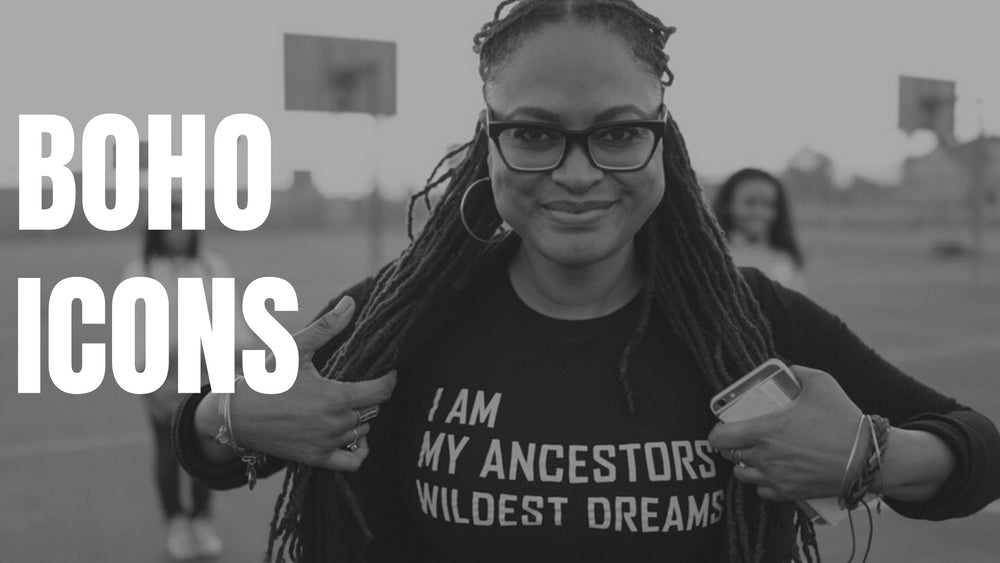 To mark the 100th anniversary of the 19th Amendment, The Boho Icons is a two-part series shining a bright light on the impactful stories of the Black movers and shakers of history, and today. 
 As Women's Equality day approaches, marking the 100th anniversary of the 19th Amendment, we're elevating the powerful stories of the Black civil rights leaders who didn't make it to the history books. 
Despite what you may have learned in school, the celebratory day that comprehended the rights for women to vote was not all fair. Although we applaud the government's (better late than never) recognition that you should not be ruled out of a democracy based on your gender, we can't help but eye-roll. 
On the day of the Amendment, Black people were still facing major challenges for just attempting to vote, including extreme violence. It was not until 45 years later in 1965 that our voices were finally heard, and Black women and men were granted the right to vote. 
Gloria Richardson, Dr. Rosa L. Gragg, and Diane Nash being interviewed. 
To begin the championing of the achievements of our untold heroes - we're amplifying 5 great Black female leaders of today, who carry the torch from campaigners  Sojourner Truth, Ida. B. Well, and Ella Baker (to name a few), and continue the fight against the injustices and disenfranchisement that POC still face today.
1. 
Esmeralda Simmons
Raised in Brooklyn by immigrant parents, Simmons has been 'staying on freedom and justice' for more than 30 years as a civil rights lawyer. She pioneered the Centre for Law and Social Justice, a safe place for Black people experiencing human rights violations to receive free services. We see you, Queen!
2. 
Ava DuVernay
An award-winning director, DuVernay shines Hollywood light on Black history and documents the raw experiences of the Black community. With her filmmaking, DuVernay allows the Black community to reclaim our voices as the storytellers.
Films such as, 'Selma, 'When They See Us' and '13th', boldly confront the too-often romanticized narratives of slavery, criminalization, and the civil rights protests. We forever stan a Black creative reclaiming our space.



3. 
Tarana Burke
By day, Tarana Burke is breaking the silence on millions of women's sexual abuse stories, and bringing down powerful men in the process with the #MeToo campaign, which she founded in 2006. 
Burkes dedicated her life to marginalized groups, in particular, "passing the mic to girls and young women of color." She Developed her first non-profit 'Just Be' for Black girls aged 12-18, and founded Girls for Gender Equity in 2000. A true goddess at work.
4. 
Michelle Alexander
Powerhouse Michelle Alexander is an acclaimed civil rights lawyer, law professor, and revolutionary author. Alexander's book 'The New Jim Crow: Mass Incarceration in the Age of Colorblindness' brings vital attention to the systemic racism existing in America today. 
Alexander focuses her book on the disproportionate incarceration of Black men in the US prison system (in which a majority serve harsher sentences for the same crimes as their white counterparts). Her advocacy to reconstruct the approach to crime and tackle racial oppression is needed just as much now, as it was then.
5. 
Melanie Campbell
For more than 20 years, Melanie Campbell has actively occupied space in the civil and women's rights movements. Recognized as one of Washington D.C.'s 'Top 40 Under 40 Emerging Leaders', Campbell has been integral in increasing voter participation among Black youth.
 Her work played a key role in the 2012 election, when the 66.2% of eligible Black voters who participated in the election surpassed white, Hispanic and Asian voting rates for the first time in history.
While conquering 'Black Youth Vote!', she also leads the Black Women's Roundtable / Power Of The Sister Vote - creating opportunities for Black women with skills and resources, including appointing them to high-level positions in government. "We have to be in the rooms to shape the things that impact us."
These are just a few of the trailblazers advocating for a better world. With or without recognition, so many inspiring Black women are on the ground, doing the work, and we are forever grateful for their fight for change. We're here, we've been here, and we're here to stay.
Continue reading
Comments