10 Times Chocolate Locs Slayed The Hair Game!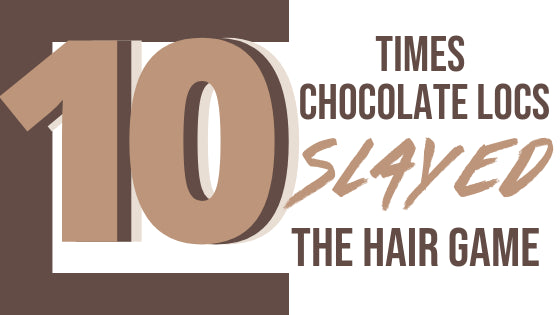 Wasssupp Gang!🙋🏾‍♀️
Rich, Warm and Luxurious. You know what it is…. It's our CHOCOLATE BOHO GODDESS LOCS®, the beautiful "brown for all seasons". 🔥🍫💆🏾‍♀️
This new addition to the BOHO LOCS® collection was created by us to give you the option of going brown but not as dark as our Midnight and Naturel collections.
The color was crafted to work well with ALL skin tones and can be worn all year round especially in the SUMMER! ☀️🧜🏾‍♀️
So, who else has worn Chocolate Locs?
Check out the 10 Times Chocolate Locs Slayed The Hair Game Below👇🏾💋😍
1) Lisa Bonet

2) Meagan Good
3) Eve Marcille 
4) Willow Smith
5) Zendaya 
6) Tyra Banks
7) Rihanna
8) Chloe & Halle
9) Logan Browning
10) Erykah Badu
A little chocolate never hurt anybody, so why not check out our newest collection!
We hope you enjoyed this post!
See you next week on Wednesday💋
Peace & Love from Tatiana & The Boho Locs Team x
Continue reading
Comments