I'M A MERMAID. Everything you need to know about Mermaid Locs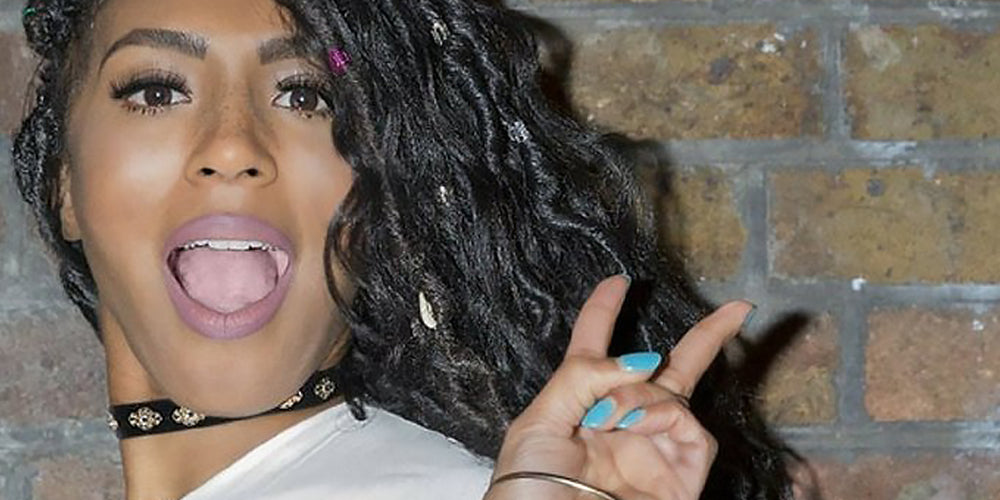 OK so we have had Faux Locs, Goddess Locs, Bohemian Locs and I'm sure there are plenty others out there…

BUT HAVE YOU HEARD OF MERMAID LOCS?
I'm pretty sure you haven't…. yet (because I invented them and they are brand spanking new)So now, let me take the time to introduce you to our very own sexy and wonderful MERMAID LOCS...
WHAT TF ARE MERMAID LOCS?
Ok Let me break it down…Essentially they are a blend of locs and waves.MERMAID LOCS are a beautiful blend of our BOHO GODDESS faux locs along with beautiful soft and wavy crochet hair that creates an interesting hybrid of locs and waves that we think is just stunning! Crazy, Sexy and Cool. 
 A full head of MERMAID LOCS will consist of around 100 locs with about 40 wavy strands. In the hairline the crochet will likely be individual crochet and each loc will have eaves coming out from the roots and ends.
CAN I SEE THEM IN ACTION?
Well if you know me, one thing I like to do is to pose it up!!! So yes see the locs on the streets of East London in all their glory!!!
SHIT! THOSE WAVES ARE SEXY, LET ME SEE A CLOSE UP!
I just love the blend of the waves with the locs in this look.The waves frame the face and add a soft feminine beauty and fines to this style. Loves it. 
Yes you can…..yes you can!These locs are crochet meaning that YES with some cornrows and a crochet needle you can apply these bad boys yourself in around 2 hours.And….and! We will have an application video coming at you in the next couple of weeks on this so stay tuned for that!
WHAT ACCESSORIES DO THE LOCS HAVE IN THEM?
Well I decided to jazz up my locs with the following: 
- 5 hair shells
- 1 green hair tie 
- 1 purple hair tie 
- 2 white hair tie 
- 5 coloured hair jewels 
And I think it just makes the locs look extra cool.COOL AF IN FACT.
I WANT SOME….HOW CAN I GET MY HANDS ON SOME?
I thought you would never ask….joking. I know you want to know that shit!Ok well firstly I should say that Mermaid locs are EXCLUSIVE to us here at BOHO LOCS.You see the look I have in my pictures and videos….that look you can only get here baby.And the great news is that we sell this hair as a complete set and include everything in it that you need to complete the look.So you don't need to faff around getting the hair, locs or accessories in different places. Bun that.
Continue reading
Comments